Catalan leader to be sued over independence vote
Comments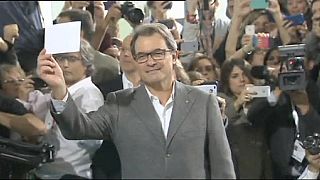 Catalan leader Artur Mas is to be sued for defying a court ruling and holding a symbolic vote on the region's independence.
Spain's state prosecutor is to charge him with disobedience and provocation.
More than two million Catalans voted on November 9 on secession from Spain.
The law suit has already been rejected by Catalonia's own regional prosecutor.