[Live] A Canada in mourning says goodbye to Nathan Cirillo
Comments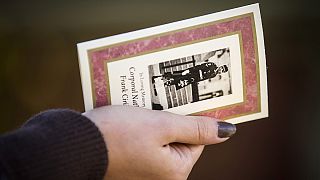 Today, Canada says goodbye to Corporal Nathan Cirillo, one of two soldiers killed in a pair of attacks last week.
Police said the attacks were carried out independently by recent radical converts to Islam.
The assaults took place as Canada's military was stepping up its involvement in air strikes against Islamic State militants in Iraq.
Crowds have gathered outside a cathedral in Hamilton, Ontario, where Canadian Prime Minister Stephen Harper and hundreds of mourners will attend the funeral of Cpl Cirollo, the soldier shot dead at a war memorial in Ottawa last week.
Follow Cpl Nathan Cirillo's funeral live, as provided by the Toronto Star journalists