Mexico waited until the second day of MIPCOM to officially launch its seduction campaign, opening with a press conference, attended mostly by Mexican news outlets. Hosted in Spanish by Promexico CEO Francisco N. González Díaz and Image and Communications Director Karla Mawcinitt, it provided an opportunity for the government institution to unveil its latest promotion clips. It also presented Mexico's assets in the sector, which is not usually the first industry to come to mind when thinking of the country.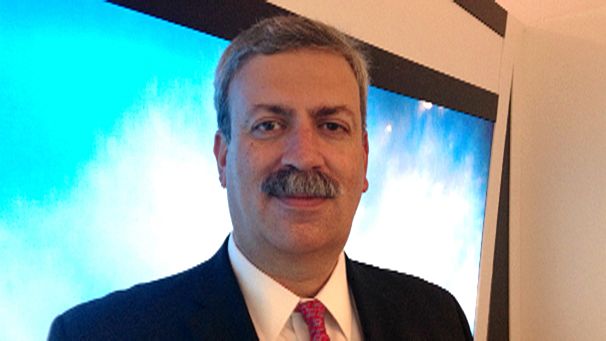 Francisco N. González Díaz, CEO Promexico
Although, perhaps it should be: the content industry as a whole (creative, technology, video games…) represents around 7% of the country's GDP and has been defined as the fifth most strategic sector for Mexico. "In the content industry, jobs are staying in Mexico you see, contrary to technologies where components are built all over the world even if conceived in Mexico," explained Francisco N. González Díaz.
"Mexico's best assets are the people"
Francisco N. González Díaz, Promexico CEO
As the country of honour, Mexico wanted to highlight the diversity of its content business. "We especially wanted to show that we are not specialists in only one area but that we know and have very good companies and producers in all branches of this business. Should it be in TV, film, video games, animation, Mexico has all the bricks to build the house… Dr House, House of Cards… any kind of house you'd like", González Díaz added.
Making Mexico this year's guest of honour helps to "show the cluster", as the CEO puts it. He says: "Sometimes you can see the talents, you can see the products and series, but when you see the cluster then you see the strength of the country and that the companies work together in making a Mexico full of creativity, innovation and development."
"Mi casa es tu casa"
The CEO believes the country's "best assets are the people". He personally thinks it takes not only a good education – this a must – but also "an 'ambiente', you need a history, gastronomy, you need many unique things, like that special history Mexico has in cinema for instance". People have to feel that what you can get from a country, he continues, "is not something you can buy or study; you have to live embedded to be in this flow of magic of the country. This is unique to some country and Mexico has this type of 'embedded ambiente'."
Of course, recent news reports show a different, more unstable and violent image of Mexico, but Promexico's CEO has a way around the issue: "the world has to know the future of Mexico and its clear agenda in direction of content, of TV, of films and all the creative sectors. The world has to understand that there is a need to be in Mexico on these segments and that you can do there whatever you have in your mind."