Puerto Rican salsa star Jose Luis "Cheo" Feliciano 'killed in car crash' - reports
Comments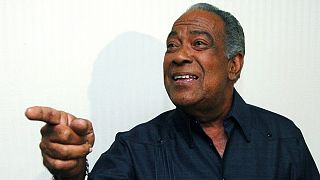 Puerto Rican salsa music singer Jose Luis "Cheo" Feliciano was killed in a car crash in Puerto Rico early Thursday morning, according to local media reports.
He was 78.
He died shortly after 4 a.m. when his Jaguar hit an electricity pole in San Juan, according to Puerto Rican newspaper El Nuevo Dia.
The musician, who was born in Ponce, Puerto Rico, performed with top Latin artists before joining the Fania Records' All-Stars. He was honoured with the Latin Grammy Awards' Lifetime Achievement Award in 2008.
Puerto Rico's Governor Alejandro García Padilla has declared three days of mourning.