Man found in Oslo snowdrift forgets name, origin and why he was in Norway
Comments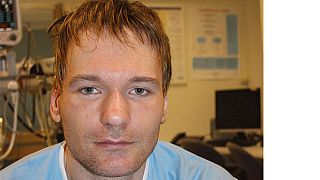 An appeal to identify a man found suffering from amnesia in a snowdrift near Oslo has drawn some "interesting leads", say police.
The man, pictured, does not remember his name, where he comes from or how he ended up in Norway.
It is thought the man, known for now as John Smith, was drugged and then attacked.
He was found in a snowdrift in an industrial area east of the Norwegian capital in December, but police launched an appeal on Tuesday (April 8) after failing to identify him.
Sturla Henriksboe, of Oslo police, told AFP: "We have received information from Norway but also other countries and we judge some of this information very interesting."
Henriksboe said the majority of the information had come from the Czech Republic.
Smith, thought to be in his 20s, measures 1m 87cm. Police say he speaks good English, with a central or eastern European accent. He understands Czech, Slovak, Russian and Polish.
Smith, talking to broadcaster NRK, said cuts on his body suggested he had been tied up.
He added: "The cuts were deep and took several months before the injuries healed. Obviously my hands were tied."