Turkey removes 350 more police from posts after graft probe
Comments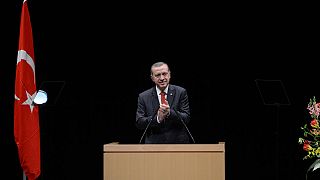 Around 350 Turkish police officers were removed from their posts in Ankara overnight, in the biggest single reported police shakeup since a corruption probe rocked the government last month.
Hundreds of police have been dismissed or reassigned across the country since the graft investigation emerged on Dec. 17 with the detention of businessmen close to the government and the sons of three cabinet ministers, who subsequently resigned.
Around 250 people, mostly from outside Ankara, have been appointed in place of the reassigned officers, who will take up duties in traffic police departments and district police stations, broadcaster NTV reported.
Ankara police declined comment on the reports.
REUTERS