Yellow Dogs musicians among four dead in suspected US murder-suicide
Comments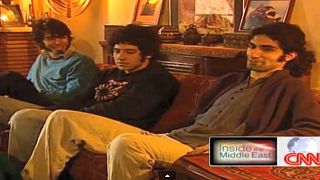 They had fled repression in Iran for a safer time pursuing their music in the US.
But four years after rock band Yellow Dogs arrived in Brooklyn, their dreams have turned to tragedy.
Two band members were among four musicians found dead in a suspected murder-suicide on Monday.
Police said Iranian Ali Akbar Mohammadi Rafie, 29, of Queens, took a rifle to the band members' apartment.
He killed guitarist Sourosh Farazmand, 27, and drummer Arash Farazmand, 28, brothers and both members of Yellow Dogs.
He also killed Iranian musician Ali Eskandarian, 35, before turning the gun on himself.
The remaining band members said in a statement on their Facebook page: "Thanks every one for all your prayers and condolences. We still can't believe this tragedy."