Iran, UK take first step to improve relations
Comments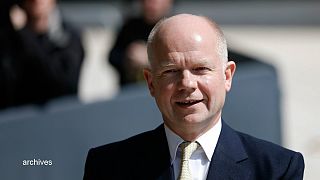 UK and Iran have agreed on steps to improve bilateral relations, according to the British Foreign Secretary William Hague.
Only a week before a new round of talks over Iran's nuclear issue in Geneva, Mr Hague told the parliament that the two countries will appoint non-resident Chargé d'affaires "tasked with implementing the building of relations, including interim steps on the way towards eventual re-opening of both our Embassies, as well as dialogue on other issues of mutual concern."
Bilateral relations suffered a severe setback when the British Embassy in Tehran was overrun. Iranian diplomats were asked to leave Britain as a result of what the UK government called flouting of the Vienna Convention. That led to the Iranian parliament voting to downgrade relations in November 2011.
Swedish Embassy in Tehran acted as UK's Protecting Power, while the Sultanate of Oman provided the same for Iran in London.
Hague discussed with his Iranian counterpart Mohammad Zavad Zarif how the bilateral relations could be improved. However, the Foreign Office has reiterated that the UK will have no diplomatic presence in Tehran until it is confident that the staff will be safe and able to carry out their duties.
Speaking in the House of Commons, Hague cautiously spoke of the more positive attitude of the new Iranian president and foreign minister compared to their predecessors:
"We must test the Iranian Government's sincerity to the full, and it is important that our channels of communication are open for that."
A call to the office of the Iranian Foreign Ministry spokeswoman made after hours to seek comment was not answered.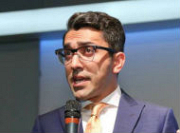 Ali Mayon Twitter – Facebook Page