UK unemployment declines unexpectedly
Comments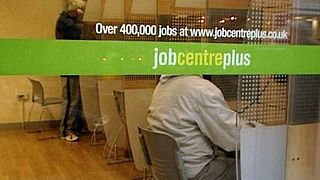 The unemployment rate measured by International Labour Organisation declined to 7.7 per cent in the second quarter, the Office for National Statistics revealed in London today.
The fall from 7.8 per cent in July moves unemployment figures closer to the 7 per cent threshold at which Bank of England officials said they will reassess the policy on key interest rate.
According to Mark Carney, Bank of England governor, the fall to 7 per cent will take at least three years. Recent figures suggest "the job market is recovering, much like the broader economy," Victoria Clarke from Investec Bank was quoted by the BBC as saying. The number of people claiming Jobseekers' Allowance dropped to 1.4 million, the lowest level since February 2009.
The pound rose against both the euro and the US dollar following the release of the figures.
Mr Carney spoke to a gathering of business leaders in August and explained that the bank's expectation of a drop in unemployment to 7 per cent was a slower rate than that of the market's. He said:
"The aim of our policy is to secure recovery as quickly as possible, that would – of course – be welcome. But policy is not built on hope but on expectation, and we estimate there is only a one in three chance of unemployment coming down that quickly."
British Prime Minister David Cameron was among other politicians to call the drop in unemployment "welcome news".
Although this may be good news for the economy's unhurried recovery, next stop will be monitoring its pulse in the coming months and test its resilience.