More killing: Amnesty tracks executions
Comments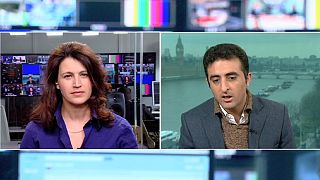 A study by Amnesty International has found that 682 people were executed last year.
The rights group said that was two more than the number of death sentences carried out worldwide in 2011.
At least 21 countries carried out executions last year, although Amnesty was unable to confirm any figures for Egypt and Syria.
The top five death penalty nations are China, Iran, Iraq, Saudi Arabia, and the US. The Chinese judicial system put more people to death than the total for the rest of the world, according to Amnesty's research.
Belarus is the only country in Europe that still has the death penalty on its statute books. At least three people were executed there.
"There is a huge amount of international pressure on Belarus at the moment including from the EU, from Council of Europe, and also from other former soviet countries. But it appears very little impact. They executed people in complete secrecy," said David Nichols of Amnesty International in Brussels.
The death penalty in the world. Map by euronews