A collector's view on Nordic design.
Since 1998, Andrew Duncanson has roamed the globe in search of rare and high-grade furniture, ceramics, glass, lighting and jewellery to add to his renowned collection of 20th Century Nordic design. His gallery, Modernity Stockholm, located in the heart of central Stockholm's design district Östermalm, supplies international collectors and museums such as MoMA and Cooper Hewitt Museum in New York, LACMA in Los Angeles and National Museum in Stockholm. Living it chats with the prominent collector about his masterpiece finds and what makes Nordic design essentially unique.
What does a day in the life of a collector look like?
"My day starts early as my kids wake me up at around 5 or 5:30 in the morning! Then 80% of the day goes to looking for things, which, in the case of very special objects, involves researching, finding out what happened to the objects after major exhibitions, trying to basically track them down. Sources are of course auctions, and other dealers, as well as private collectors. The five major international fairs we exhibit at are also very important, and not only for selling or marketing the gallery, but also for meeting people and private collectors, who happen to have interesting pieces they wish to sell. It is of course always more desirable to find pieces this way, when they're fresh to the market rather than at auction."
Where are the best places to find Scandinavian masterpieces?
"Scandinavian design has been popular with a large international market since the 1950's. However, the best place to find Scandinavian design remains Scandinavia itself. The most exclusive pieces were made here for special exhibitions and have stayed here since. One example of such a find was a cabinet designed by Carl Hörvik for the Swedish pavilion at the 1925 Paris Exhibition. In this case, I did not find it, it found me; and it checked all the boxes: the provenance was among the best possible, an exhibition where Swedish design made its breakthrough. It had never been on the market before and was in stunning original condition."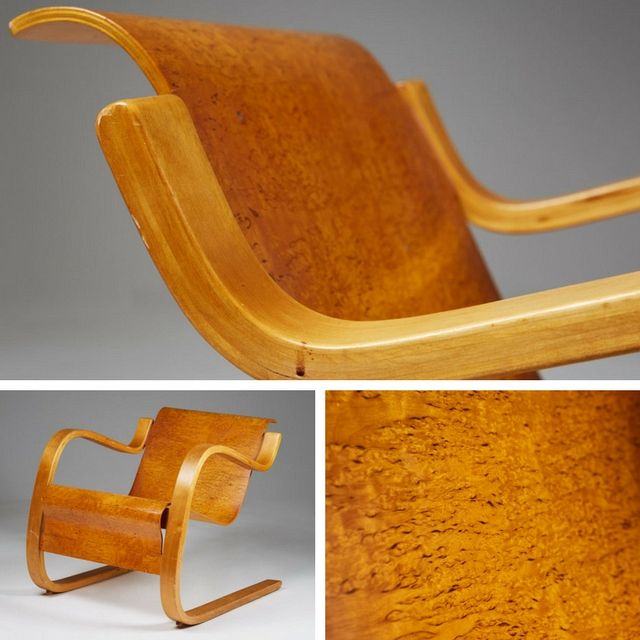 Armchair number 31 designed by Alvar Aalto, Finland. 1931-1932. Credit: Modernity Stockholm.
What are the three objects every Scandinavian and Nordic design enthusiast should aim to own?
If I had to choose three pieces for my own collection, I would probably go for a piece of furniture by Danish designer Peder Moos. Something like the stool we are exhibiting at Masterpiece London this summer. It is very easy to place, made of exotic woods and it has all the details Peder Moos is famous for. Then I would go for a rare piece by Finnish designer Alvar Aalto. A piece of furniture Aalto made for the Paimio sanatorium in Finland would be a good choice. My third purchase would be a Paavo Tynell lamp. This is a Finnish lighting designer that was discovered just about five to ten years ago and rare pieces by him are extremely difficult to find.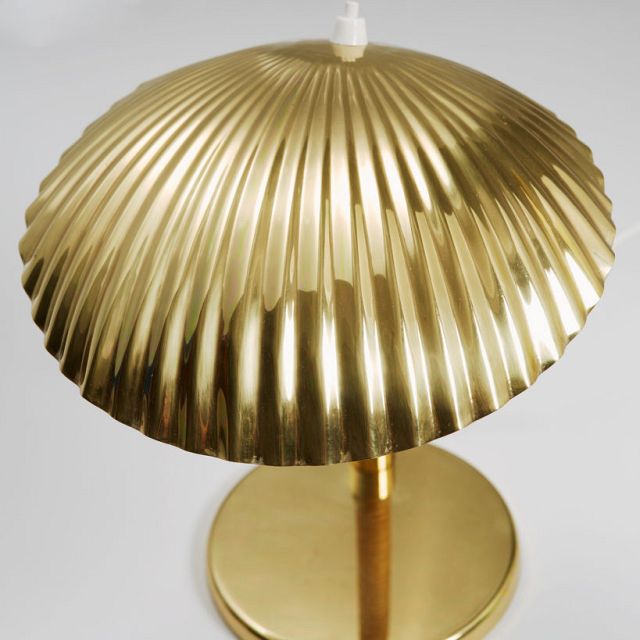 Table lamp designed by Paavo Tynell for Taito Oy, Finland. 1938-1939. Credit: Modernity Stockholm.
What pieces of Scandinavian design are you currently seeking to add to your collection?
"I am currently looking for objects made for the main international exhibitions of the 20th Century. These pieces are usually one-offs, and were made with the intention of showing the best a country was capable of making at the time. I'm always on the search for pieces by Paavo Tynell, Finn Juhl, Alvar Aalto or Peder Moos".
"Scandinavian design has been popular on a large international market since the 1950's. However, the best place to find Scandinavian design remains Scandinavia itself".
Pinterest and Instagram are full of Nordic-inspired interiors imagery. What is, in your opinion, the essence of authentic Nordic interior?
"For me, the essence of authentic Nordic interiors is simplicity, and a combination of natural materials and extremely high workmanship. It is also the use of natural colourways and carefully placed lighting and area rugs by Märta Måås-Fjetterström, for instance. Lighting is of course crucial in countries where it is very dark during the long winter months. Nordics use mood-lighting in different parts of a room, as opposed to general lighting from only one source. Intimacy, coziness and warmth in Nordic interiors is also largely achieved by candle light".
Discover Modernity Stockholm at Masterpiece London 2017 sponsored by Royal Bank of Canada which takes place from 29 June – 5 July (preview 28 June) at Royal Hospital Chelsea, London.