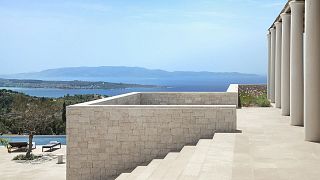 The Amanzoe Resort in Porto Heli was inspired by the soul of ancient Greece.
Against a backdrop of sheer blue – sky and sea – the columns of its façade are unmistakable. Growing in the foreground, there are silvery olive groves, wild lavender and lush cypress trees.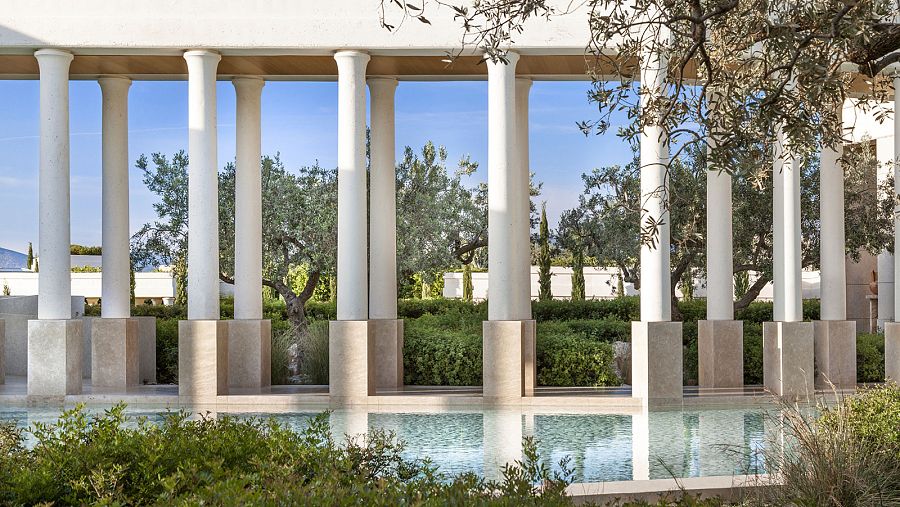 Its design and position on the crest of a hill draws on nearby historic monuments including citadels in Athens and the Theatre of Epidaurus, a UNESCO World Heritage Site.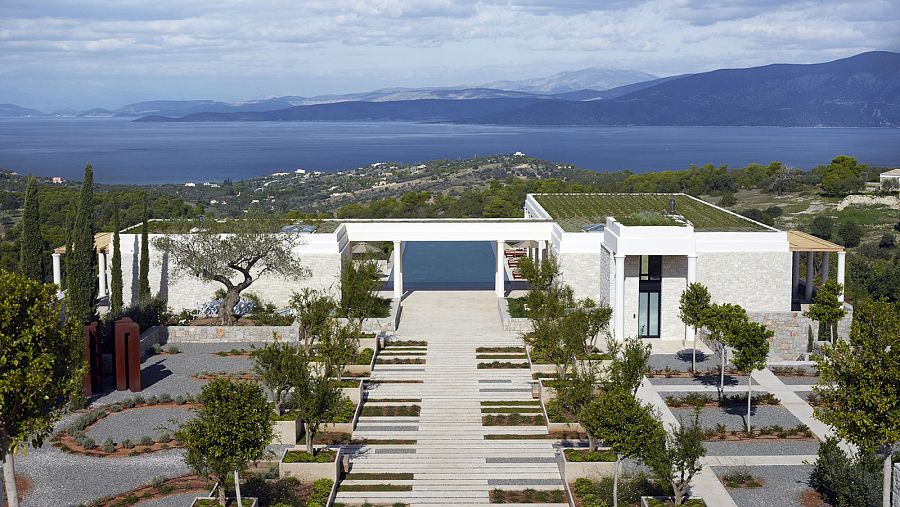 Ed Tuttle, the architect responsible for designing Amanzoe was strongly influenced by classical Greek architecture mixed with a calm, contemporary attitude.
In 2016, Amanzoe Resort was named the most expensive hotel in Europe, by Luxury-Hotels.com.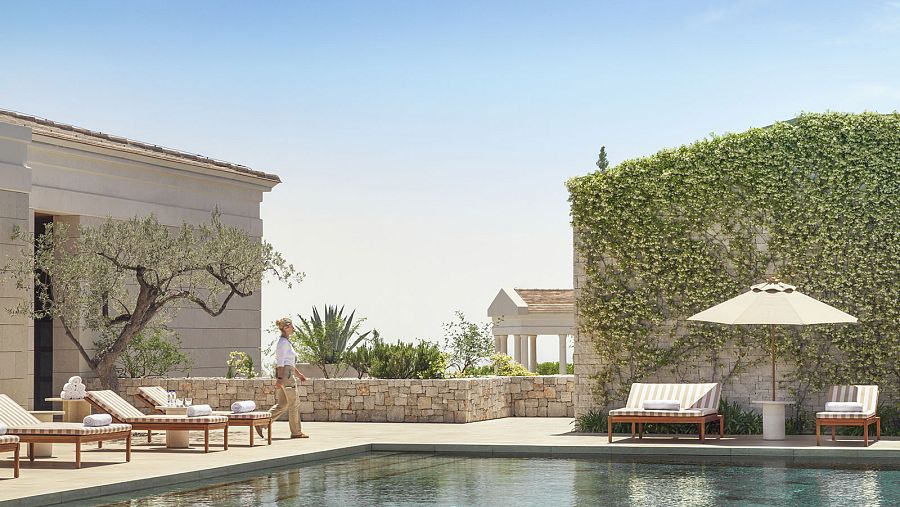 Its cheapest available rate for a double room during the period spanning July 1 to August 31 reached 1,779 euros. The one-bedroom beach cabana for the same period starts from 1,920 euros.
Nevertheless, the management insists the price is justified: "A number of cultural sites are within easy reach of the resort by boat. A fully equipped fleet for cruising and island hopping including the powerboat Amanzoe One, and Aquazoe, a Pershing 62 are on standby for guests during their stay and can take them to the pretty island of Spetses, known for its seafaring heritage and Venetian and neoclassical architecture," Sven Van Den Broeck , General Manger of Amanzoe, tells Living It.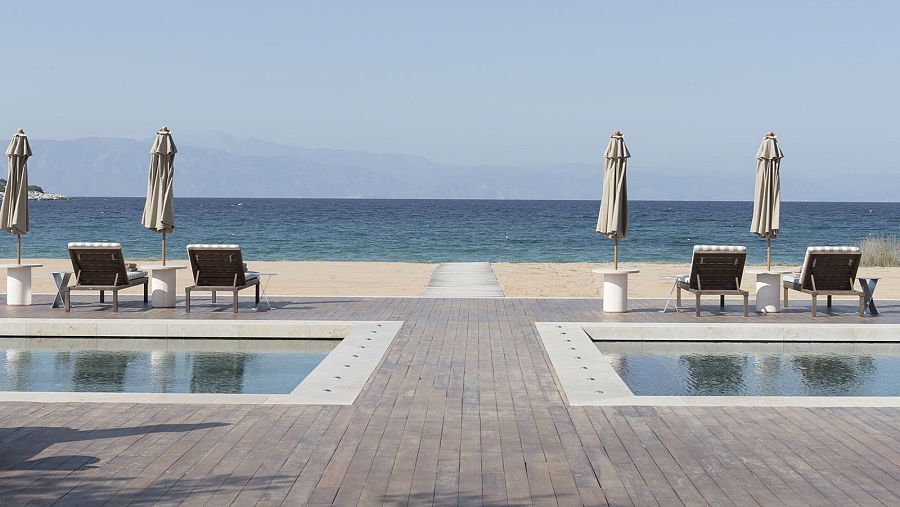 "The laid-back and car-free island of Hydra, which has inspired many international artists and poets including Leonard Cohen and Brice Marden, is also a short boat ride away.
As well as offering cultural and historic excursions to guests, Amanzoe has a comprehensive menu of spa and wellness treatments in the expansive 2,850-square-metre spa on site including specialist therapies in a Watsu pool and sessions in the yoga pavilion.
The dining experiences at Amanzoe include contemporary Greek and Mediterranean cuisine made from seasonal, locally sourced ingredients.
Altogether there are five on-site settings for guests to enjoy our broad food and beverage offering at Amanzoe."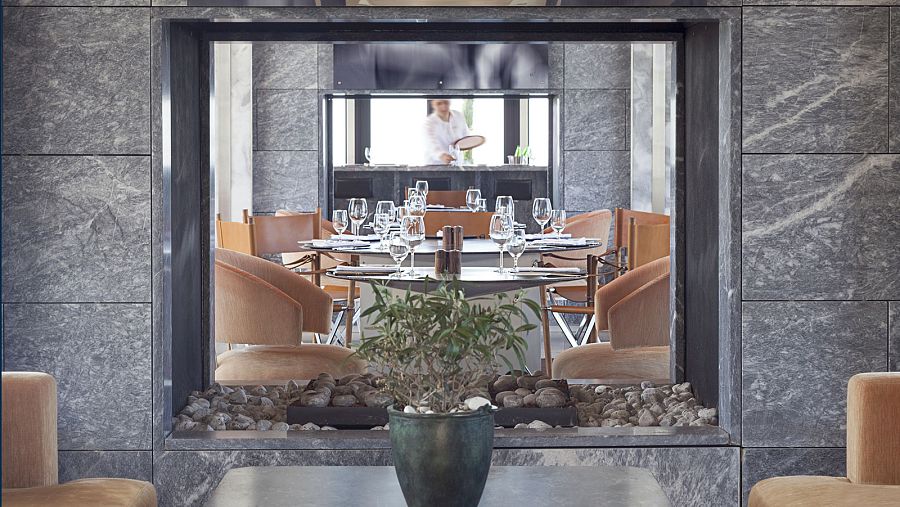 Last but not least, Amanzoe promises privacy and discretion.
It turns five this year, and will celebrate its birthday with a number of excursions and activities.