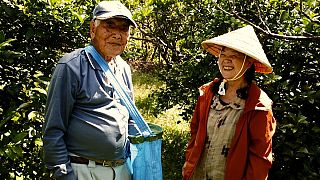 Anyone looking for tips on how to increase the chances of living to a grand old age should look towards places such as Okinawa in the south of Japan. This is one of the areas in the world where people live the longest; it has one of the highest populations of centenarians per capita – and there's no surprise that what they eat there is considered to be a big factor.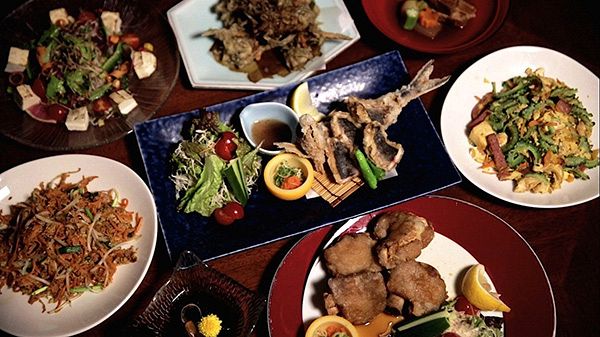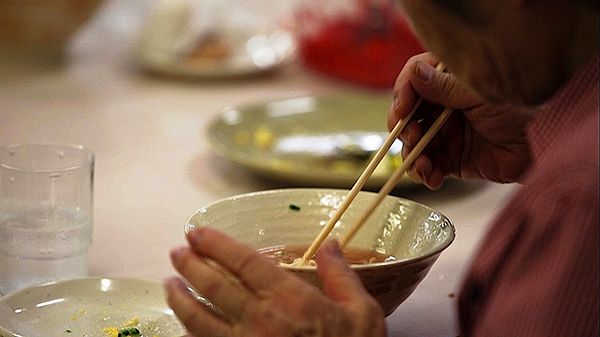 In this part of Japan you are less likely to be served sushi and sashimi, but more cooked meat, epecially pork, and lots of vegetables. In Okinawa there is a tradition of healthy and fresh cuisine and there is a big emphasis on making sure that the cooking methods of the past are passed down through the generations.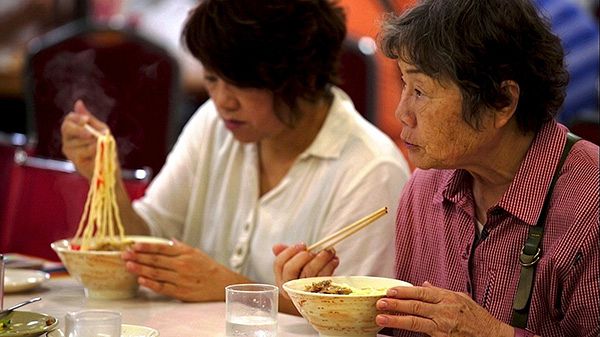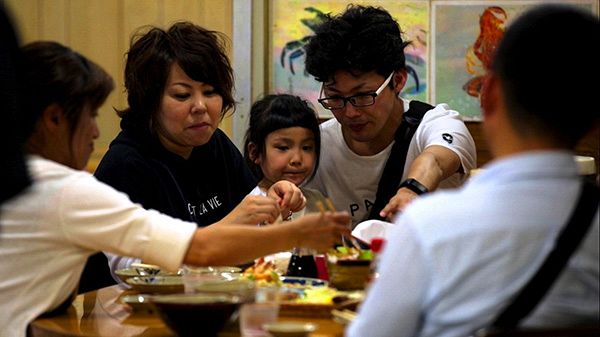 One of the people helping to keep alive the tasty secrets of Okinawa's longevity is Emiko Kinjo. She is the woman laughing in the main photo above, as she helps a 99-year-old friend pick fresh Okinawan fruit.
Emiko runs a traditional restaurant called 'Emi no mise' in the village of Ogimi on Okinawa Island. Ogimi is known as 'the longevity village'; for its small population it has an incredibly high number of people aged over 100.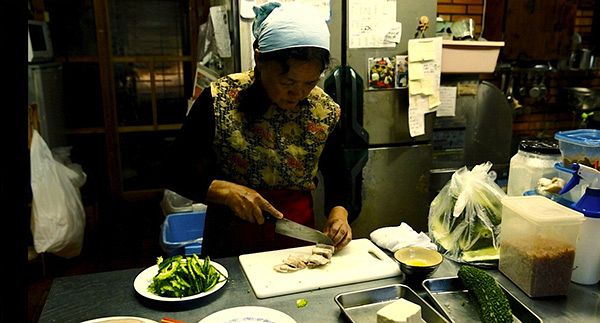 During our visit Emiko explained her passion for traditional cooking using fresh local vegetables, which many believe contain properties that improve people's health.
She showed us around her kitchen and prepared a favourite Okinawan dish: 'goya champuru' (stir-fry). It is made with pork, tofu and a special local vegetable called 'goya'.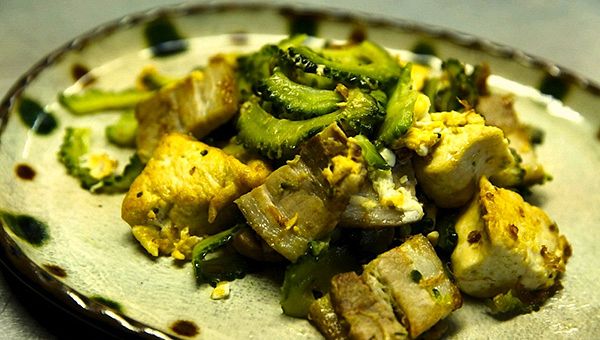 The goya, which is a kind of bitter melon, is very popular here, and it's held up as one of the key ingredients when it comes to dishes of longevity.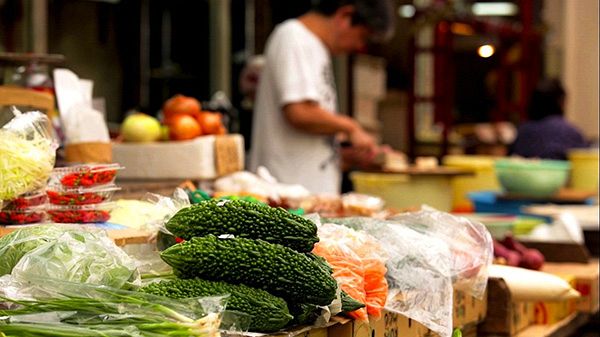 There is quite an explanation behind what makes the goya so good for us. Local experts at a special 'goya park', where the vegetable is on display to the public in all shapes and sizes, provide some interesting facts.
They say a substance called momordicin is what makes the vegetable bitter and this helps the liver function better, stimulates appetite and lowers the level of sugar in the blood. It's also claimed a type of protein found in goya seeds, momojin, helps prevent cancer cells from developing.
The experts also say goya seeds are good for lowering blood sugar levels and a type of natural amino acid, citrulline, is effective as a detoxification agent. They also say there is plenty of vitamin C in the goya, four times the amount found in lemons for example.
Other things found in goya include acid that helps break down fat, numerous minerals such as calcium and potassium, plenty of nutritional protein and even carotene, which is good for keeping our eyes healthy.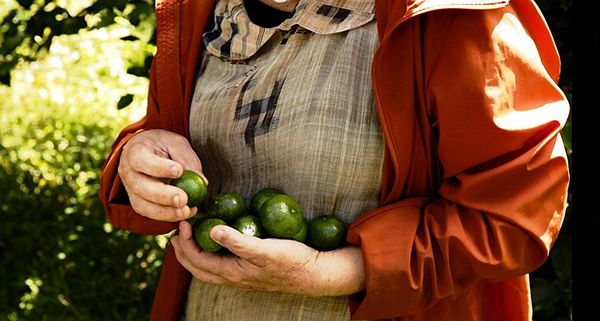 Another key ingredient that Emiko talked about is a small green citrus fruit that is unique to Okinawa and which is also hailed by locals as a must for good health. We joined Emiko as she picked the lime-like fruit with her elderly friend in a local garden. It is used to give flavour to dishes but is also very popular as a refreshing drink.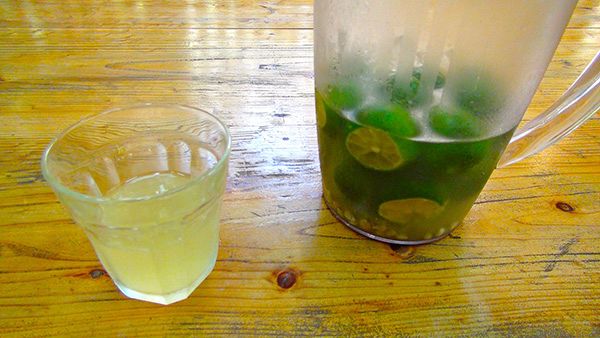 Emiko has written a book about longevity food called 'The 100-year-old table'. She often meets up with the elderly people in Ogimi, hoping to glean as much information as she can about the secrets they can share and promote the traditional dishes and use of local vegetables.
Emiko is also keen to ensure that young people are taught the importance of 'cooking with fresh ingredients that come straight from the garden' and that they don't forget to make use of vegetables that are unique to their land.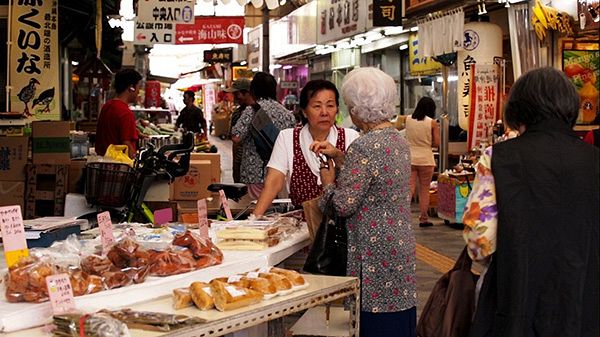 In these photos from Ogimi Village we see carers with some of the elderly residents, including the active 99-year-old Mr. Tamaki and 96-year-old Mrs. Taira.
For further information :
The official website for Ogimi Village
Details about local vegetables