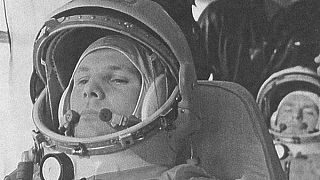 Soviet cosmonaut Yuri Gagarin flew to space In 1961. His mission was one of the defining moments of the 20th century and changed the face of space history forever. Read five reasons why this astronaut became a Legend of Space.
1) Gagarin was the first human to travel into space.
In April 12th 1961, Yuri Gagarin became the first human to travel into space and orbit the Earth.
In the heat of the 'space race', the Soviet Union's achievement increased the pressure on the American space agency NASA and led to many other important landmarks in space history, such as the Apollo programme to send men to the Moon.
Even though Gagarin wasn't the first living being to cross Earth's atmosphere (a dog named Laika went to space in 1957), he was the first one to be able to tell the whole story and explain what it's like to see Earth from orbit, presenting a full, thrilling description of what he saw, heard and felt.

2) Gagarin laid down the blueprint for astronauts to come.
Many of today's pre-flight routines and traditions are based on Gagarin's last moments before launch. Astronaut's might include in their ritual, for instance, a haircut, a cold glass of champagne and a screening of 1969 Soviet film "The White Sun of the Desert" , all of which Gagarin did before he went to space.
However, the most famous, and perhaps most curious tradition started by Gagarin is to stop on the way to the launch pad and urinate on the left back wheel of the bus. Allegedly, the Soviet astronaut asked the driver for a stopover so he could "take a leak" before reaching the launch site.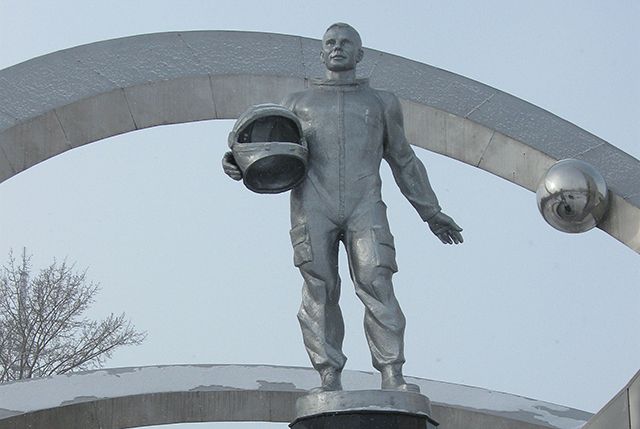 Caption: Statue of Yuri Gagarin in Kazakhstan. Photo credit: NASA
3) Gagarin almost died during the mission.
Nobody was very sure whether Gagarin would survive his flight, and the story goes that he came close to losing his life during the descent phase. Before landing, Gagarin's capsule was supposed to easily detach from the main spacecraft. However, some of the cables failed to release as they should. This meant the astronaut's capsule had an extra unit attached to it during its descent. The capsule whirled uncontrollably and the interior temperature rose, meaning Gagarin nearly lost consciousness and barely managed to eject out of the capsule as planned. He eventually parachute d down safely from an attitude of 7km.
Legend has it that he landed on a field and was found by farmer Anna Takhtarova who had watched his shocking descent. In disbelief, she asked: "Have you come from space?"
4) Gagarin was chosen because he was a short son of a potato farmer.
Soviet cosmonaut selection criteria were a little different to those used today. Firstly, his size. The capsule in Volstok 1 was very small, and so Gagarin's 1m57cm height made him a strong candidate. Gagarin was so short that he used a cushion on his seat when he flew his fighter jet in order to see better. Secondly, his background.
During selection, Gagarin found himself up against Gherman Tiova, a son of a school teacher known for quoting poetry. It was decided that the average citizen of the Soviet Union would be more likely to relate to, and celebrate someone like Gagarin, who was the son of a potato farmer.
5)Gagarin was brave enough to ride a spacecraft he couldn't control.
Gagarin had the courage to be the first one to hop into a spacecraft that he couldn't actually control. For security reasons, the Volstok 1 was completely controlled from the ground.
In a last case scenario, if ground communications were lost, Gagarin could however open a sealed envelope containing the codes that would grant him the control of the spaceship when typed on an on-board computer.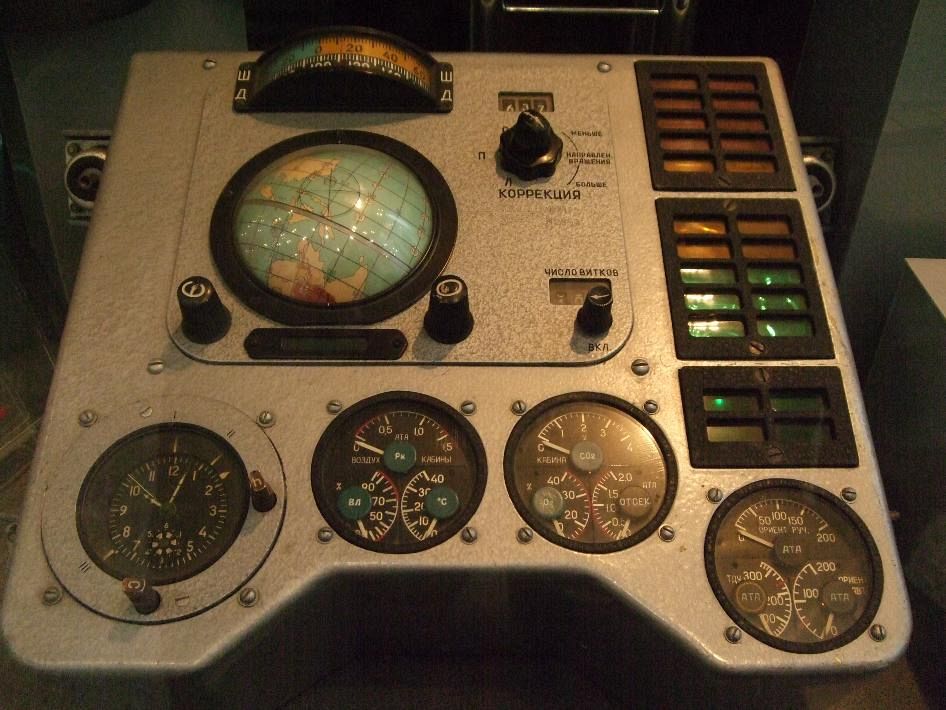 Image caption: Vostok 1 Control Panel, Photo credit: NASA