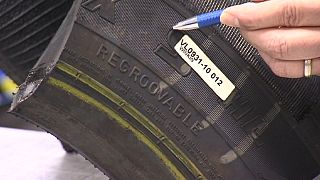 … Well, much more than what drivers actually see.
Tyres are cooked up with around 12 ingredients, including rubber, of course, but also sulphur, silica, carbon black grades and even carbon nano-tubes. The combination of these materials vary according to the required performances; i.e load capacity, wet traction, winter safety or rolling resistance, for instance.
Biochemical engineer Tom Linster has been designing and making tyres for decades; he takes you to a complete ride to the inner core of… tyres.