Man steals vintage €2 million Ferrari during test drive in Germany
Comments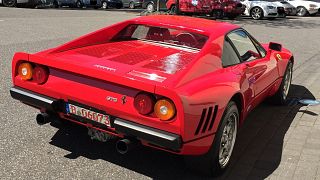 German police have found the rare vintage Ferrari stolen on a test drive in Dusseldorf on earlier this week.
The vehicle was stolen after a potential buyer arrived at an appointment with the dealership on Monday afternoon. As part of the sales process, the car-dealer accompanied the prospective buyer on a test drive. During a driver change, the seller got out of the vehicle to change seats. Once he exited the car however, the thief accelerated and drove off.
The car, a red Ferrari 288 GTO is known by automobile fanatics as the car that created "supercars" and is worth over 2 million euros.
Police found the vehicle, which was hidden in a garage in Grevenbroich, yesterday afternoon. The identity of the thief however, is still unknown. Surveillance footage captured an image of the accused however police have so far been unable to find out who or indeed where he is.