Uber suffers another legal blow
Comments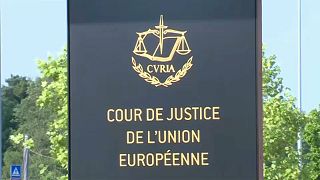 It's another legal setback for the Silicon Valley start-up. The EU's top court has ruled that France has the right to bring proceedings against local managers of the ride-hailing app Uber for running an illegal taxi service.
It relates to the use of unlicensed drivers as part of the UberPOP service, which has been suspended in France and in several other places. Uber still runs its service with licensed drivers.
Uber had argued that France should have got the European Commission's backing for a new taxi law, which included a measure saying only official taxis could use geolocation technology to show available cars. As this didn't happen, Uber argued that criminal charges brought against two of its French managers were not valid.
The company was also hit earlier this year, when the Court of Justice of the European Union, or ECJ, classified it as a transport service rather than a digital one, stripping it of protections against undue national regulation.
There's a call for more coordination at an EU level.
"The risk is that national regulators don't design the regulation by taking into account all the competition rules but rather resounding to some lobbying from incumbents," said Adina Claici, EU competition law expert at Copenhagen Economics.
Since launching in Europe in 2011, Uber has rattled traditional taxis, sparking protests and spats with local authorities.
Euronews' Elena Cavallone reported from Brussels: "The latest ECJ ruling will have a limited impact on UberPOP, but at the same time it sounds an alarm to web giants who've always relied on the European Commission, to be protected from legislative interventions of Member states, which could limit their activities,"