Flaws remain in euro zone banking oversight
Comments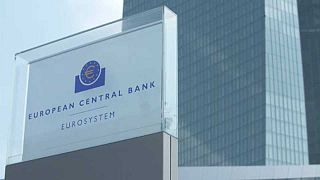 Ever since the 2008 financial crisis, the largest banks in the euro zone are closely supervised by the European Central Bank (ECB).
But a new report from the European Court of Auditors (ECA) says there's still room for improvement -- particularly when it comes to crisis management.
"Many things have improved like having a single supervisor, having a single resolution board to deal with the crisis, but of course the future cannot be anticipated," said Mirko Gottman, Lead Auditor at the ECA.
The report says the ECB must do more to identify banks at risk and improve the emergency procedures triggered when a bank fails.
Peter Ehrlich, a spokesperson for the ECB, pushed back against the report, saying it ignored improvements that have been made in recent months.
"The ECB has accepted six out of eight recommendations by the European Court of Auditors and we also think that the latest guidance that was produced in September 2017 was not fully taken into account by the auditors".
Auditors also complained that they did not have full access to all relevant documents, limiting the scope and effectiveness of the report.
The bank provided a lot of work and a lot of documents for the auditors, Ehrlich responded,  adding that "we can only do that within our legal limits".
The ECB currently oversees around 120 lenders, which hold more than 80 percent of the 19 country euro zone's banking assets.