Brussels mulls Macron first round victory
Comments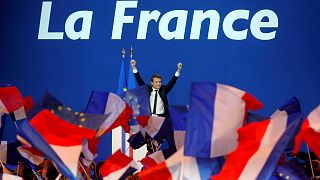 The day after the night before.
And there is only one topic of conversation in the bars and cafes of Brussels' EU district.
Officials, diplomats and lobbyists can talk about little else: the French presidential election and the prospects for Emmanuel Macron as he prepares to face off against Marine Le Pen of the Front National.
EU officials, such as Jean Claude Juncker and Federica Mogherini, have taken the unprecedented step of endorsing Macron by congratulating him on his first round victory.