State of the Union: Hungary on path to leaving EU?
Comments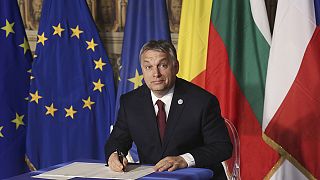 This is the State of the Union, euronews' weekly roundup of European affairs.
In this episode: Hungary faces mounting opposition, as government starts anti-European consultation and cracks down on foreign universities; and Brexit process sparks Gibraltar war of words.