Fallout continues after UK envoy quits
Comments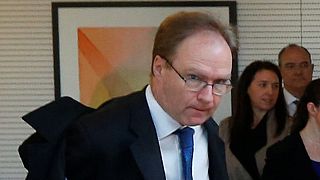 Brussels is still reeling from the British ambassador's to the EU's shock resignation on Tuesday.
Sir Ivan Rogers, who was appointed by former PM David Cameron, quit amid differences with Downing Street over the country's Brexit strategy.
In a leaked email, he urged diplomatic staff to call out "ill founded arguments" and "muddled thinking" from ministers.
Sir Ivan came under fire from eurosceptics for saying a UK-EU free trade deal could take up to ten years to finalise.
A former European Commission official, Rogers was widely respected in Brussels for his deep understanding of the EU and his wealth of top-level contacts.
His resignation comes as the Supreme Court is set to rule on whether the British government can trigger the complex Brexit process without consulting MPs.
A decision is due later this month.