Europe Weekly: Britain seals landmark 'special status' deal
Comments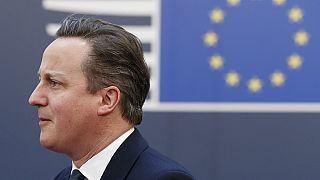 This week's Europe Weekly is dominated by the Brussels 'Brexit' talks and the bloc's migration crisis.
After marathon negotiations that ran into extra time, British Prime Minister David Cameron finally sealed a deal on his EU reform demands.
He said the agreement gives his country "special status" in the European Union and is now pledging to campaign for Britain to stay in the bloc ahead of a membership referendum.
Meanwhile, EU leaders also thrashed out concerns over the bloc's handling of the migrant crisis.
Austria was in the spotlight this time, with its decision to cap the number of asylum seekers it would take in.
There was also a decision to hold an EU-Turkey summit early next month to beef up a joint action plan.
Click on the video above to watch this week's edition