EU countries try to patch up differences over migration plan
Comments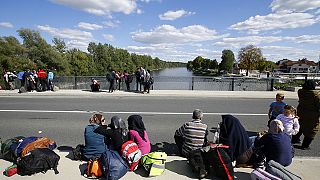 The European Union has looked like European disunion in recent weeks.
Member states have traded blow over how to manage the flow of migrants into Europe.
Diplomatic sources told euronews the mandatory relocation system put forward by the European Commission look set to be scrapped.
Central and Eastern European countries have been staunch opponents.
Officials are now discussing the plan to redistribute 120,000 refugees and migrants, but only a voluntary basis.
Another key problem is how to 'force' migrants to stay in the country they have been relocated to.
Meanwhile, A summit of EU leaders on Wednesday will focus on long-term issues.
They include managing the bloc's external borders and working more closely with international organisations such as the United Nations.