Europe Weekly: Greece passes more reforms as banks reopen
Comments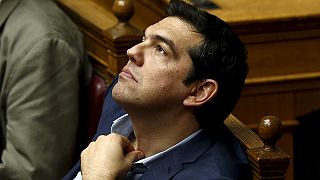 In this edition of Europe Weekly, Greek lawmakers pass a second round of reforms, as banks finally reopen across the country.
Meanwhile in Brussels, European ministers fail to agree on how to redistribute the 40,000 migrants who have arrived in Italy and Greece this year.
EU officials have reached a deal on the European Strategic Investment Fund – a cornerstone of the broader European Investment Plan championed by Commission President Jean-Claude Junker.
And Belgian dairy farmers come out in solidarity with their French counterparts, holding a demonstration at the Libramont agricultural fair to protest plummeting milk prices since the removal of EU quotas earlier this year.
Click on the player above to watch this edition of Europe Weekly.