Fresh 'LuxLeaks' allegations emerge
Comments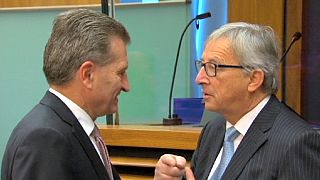 Fresh allegations have emerged against major multinational accused of taking advantage of Luxembourg's 'light touch' tax regime.
A new report by International Consortium of Investigative Journalists said firms such as Walt Disney and Koch Industries lowered their tax bills by funnelling profits through the Grand Duchy
Both firms deny any wrongdoing.
It is the second installment of the so-called Lux Leaks reports, which could further embarrass European Commission president Jean-Claude Juncker.
He was Luxembourg's prime minister for the best part of two decades.
The EU executive already launched an investigation into whether a series of corporate tax deals in Juncker's home country amounted to illegal state aid.