Children in need: the new reality of international adoption
Comments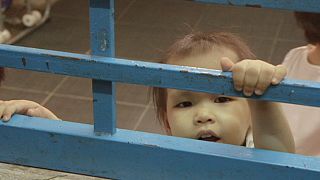 Millions of children around the world have no family and will never know family life. Millions of couples in Europe want to adopt children. Why is it so difficult to reconcile these realities? That is what we look at in this edition of Reporter from Vietnam and France.
The road to adoption is long and difficult. It is even more so in international cases , which can be a chaotic, dispiriting obstacle course where the outcome is never certain. In Vietnam, the 1993 Hague Convention on the Protection of Children came into force in 2012.
It is estimated that there are 1.5 million orphans in the country, but it is impossible to be sure because only children at state orphanages are registered and there are barely a dozen of those. There are four in Ho Chi Minh city, but many more private and even illegal establishments.
The aim of the Hague convention is to keep the child in their country of origin where possible. The under-3s can no longer be considered for international adoption.
The result has been a fall of 36% in adoptions from the five main adopting countries. Yet in France,10,000 adoption licenses are still approved each year. At the same time, in countries like Vietnam the number of children waiting for adoption grows. In our story Sophie Desjardin meets some of those caught on both sides of this sad dilemma.
Watch the video.