Scotland: Bordering on a break-up
Comments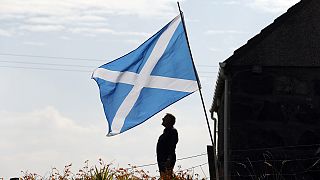 On September 18, Scotland will decide whether to say 'yes' or 'no', to independence.
It is a decision that could have many consequences both for Scotland and the rest of the UK.
Can Scotland make it as an independent nation? Or is it better off inside the United Kingdom? What effect will the referendum have on people's daily lives?
Euronews asked residents of "The Borders" – an area running along the boundary line dividing Scotland and England – for their opinions on an independent Scotland.
Find out what they had to say on this highly emotional subject in this week's Reporter.