Europe Weekly: Latvia joins single currency
Comments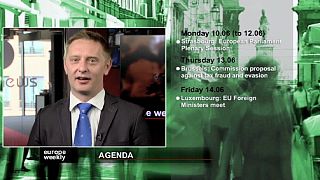 Latvia's economy is growing again after painful austerity reforms.
Next year, the country will join the single currency after the European Commission gives its approval.
A new survey shows that citizens are not that optimistic about the way the EU is going.
There is a new trade war between Brussels and Beijing about to kick off, and MEPs speak out in support of Russia's opposition.
That is all in this edition of Europe Weekly.