Is there a corruption crisis in Europe?
Comments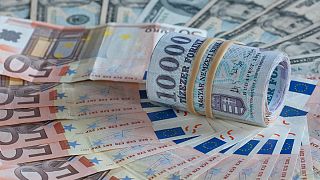 Corruption is thought to cost the EU 120 billion euros a year in lost revenue and it has helped fuel the economic crisis that has spiralled some countries close to economic meltdown.
Is corruption killing Europe? To discuss this worrying trend Isabelle Kumar is joined 'On The Frontline' by Michelle Coninsx,, President of Eurojust which aims to improve judicial co-operation between member states, and Cobus de Swardt, Managing Director of anti-corruption organisation Transparency International.