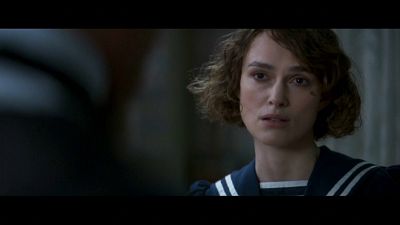 The London film festival centre stages female film directors and strong female roles.
The biographical drama "Colette", is a real life story of feminism and gender politics with Keira Knightley in the lead role.
Set in Paris during the Belle Epoque, French novelist Sidonie-Gabrielle Colette agrees under pressure, to ghostwrite for her husband which turns out to be a best-selling novel.
She later fights him over creative ownership of the book, divorces him and embarks on a shocking gay love affair.
The festival opened with the new movie from Steve McQueen which follows the widows of four criminals. Viola Davis plays the lead role of Veronica who reunites three other widows to fight against a gangster band.
Four women take over a planned robbery after their husbands were killed when they were stealing millions of dollars from a rival mobster gang.
The gangster boss believes Veronica knows where his money is and demands it back.
Veronica thinks with the help of the other widows she can get it by pulling off a job the husbands had already organised.
Director Steve McQueen says, "Usually, people are saying about this picture 'oh great they're making movies with female leads', in the 30s 40s and 50s they used to do it all the time. These were icons, they film, they were stars who are icons. Why aren't they doing it anymore? I don't know.
The London Film Festival will close on the 21 Oct with the world premiere of "Stan & Olie" a film about the famous comedy double act during the early Classical Hollywood era of American cinema. Steve Coogan plays Stan Laurel and John C. Reilly plays Oliver Hardy.