Owen Wilson describes toughest time of his career and reveals favourite film
Comments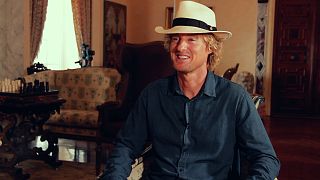 The second edition of the El Gouna Film Festival showcased local and regional films whilst also focusing on inspiring and educating young talent.
Actor Owen Wilson, best known for his roles in the Royal Tenenbaums (2001) and Zoolander (2001) was on the ground to share his experiences during a movie workshop.
THE WORKSHOP AT EL GOUNA
The Hollywood star tells Inspire Middle East that the event he hosted was about sharing his life story and his enthusiasm for cinema.
The actor recalls the toughest times of his career: "I think it was when I was just getting started, that whole process of test screenings and trying to get people to see the movie - that was kind of a nerve-racking time."
FAVOURITE FILM AND WISHES FOR THE FUTURE
Wilson says that filming for "Midnight in Paris" is one of his fondest memories, partly because of the setting.
"Getting a chance to be in that city and make a movie there was really incredible," he tells.
The actor goes on to reveal that Nicholas Cage is the first actor & director that comes to his mind when asked who he would like to work with in the future. "I've always loved him," he says.
VISITING EGYPT
Wilson's first time in Egypt has left him with a good impression. The actor says he would appreciate filming in the country if he has the opportunity.
"I think it would be great to film something in Egypt, sort of an American story that would take place here and kind of be interwoven with some of the great stuff that I've seen," he says.