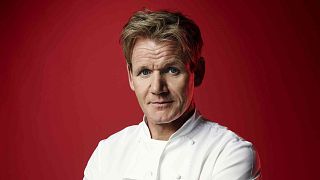 Copyright

FOX Getty Images
By Erica Chayes Wida with TODAY Food
Gordon Ramsay just got served. But instead of dinner, it's his second lawsuit with a restaurant featured on "Kitchen Nightmares."
In 2011, Oceana Grill in New Orleans appeared on the fourth season of "Kitchen Nightmares," a show in which the famous chef notoriously shames chefs and restaurant owners with flailing businesses and dirty kitchens in hopes of revitalizing their businesses.
The seafood spot off Bourbon Street, however, says the British chef did way more harm than good. Not just once, but twice.
According to Oceana's legal counsel, Charles Rothermel, the restaurant filed its first lawsuit against Ramsay and the show's producers in 2011 to prevent the episode from airing. Rothermel said the owners had not realized how Oceana would be depicted and felt misrepresented in the way the episode was edited. Nonetheless, the show aired, and a settlement was reached in which the production company behind the show was only allowed to use footage from the episode in future instances if they paid the restaurant and included the latest information on Oceana's current conditions.
All was well until Aug. 11, when an official British Facebook page connected to the U.S. version of the show, Ramsay's Kitchen Nightmares, revisited a horrific scene from the Oceana Grill episode.
The clip shows Ramsay vomiting after smelling some old shrimp that had supposedly gone rotten in the restaurant. The post was accompanied by the comment: "No wonder this restaurant is failing..."
On Wednesday, Oceana Grill and its parent restaurant group, Cajun Conti, filed its second lawsuit against Ramsay and the show's producers for damages from the post's negative impact and to prevent any "defamatory" information from being used in the future (though Rothermel said the network still has permission to re-run the episode in its entirety).
Rothermel told TODAY Food the comment is the "paramount concern in the lawsuit" and the "basis for this defamation claim," as it suggests the restaurant was not only failing in 2011 — which he and his clients say were "largely fabricated in the first place" — but is still failing today.
"There was an immediate viral thread. The restaurant received many phone calls, emails and direct inquiries from customers saying, 'What's going on? This isn't the Oceana that I know and loved,'" Rothermel told TODAY Food.
The thread, which had nearly 2,000 comments, 10,000 shares and a million views, was removed a few after the lawsuit was filed in the Orleans Parish Civil District Court.
"The comment ... is so false. The restaurant is sustaining, thriving and actually expanding," Rothemel reiterated, affirming that since the 2011 episode first aired, Cajun Conti has opened two new restaurants and is in the process of opening another.
Ramsay and his team could not be reached for comment, but Rothermel and his clients remain hopeful that "justice" will be served — and not with an order of Hell's Kitchen's flaming cocktails.