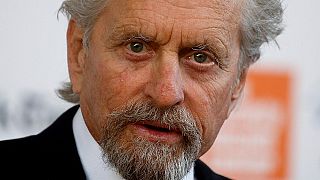 The actor Michael Douglas has said allegations made against him by a former employee from 32 years ago are untrue. He is alleged to have behaved inappropriately in front of the women. The actor, 73, publically denied the accusations made against him before they were made public. Speaking in an interview with Deadline Douglas said "This is a complete lie, fabrication, no truth to it whatsoever". Asked if he was drawing unnecessary attention to the allegations by denying them before they were widely known he said "I felt the need to get ahead of this".
Douglas is not the only actor to come under fire this week. James Franco is facing accusations of misconduct from five women. He has spent the week defending himself on late night talk shows.
Speaking on 'The Late Show with Seth Meyers' Franco defenied the allegations and also said;
"...one of the things that I've learned is that this is a conversation that obviously needs to be had, there are people - women and others - who have not been a part of this conversation and I truly believe and why I was wearing the pin is that they need to be a part of this conversation."