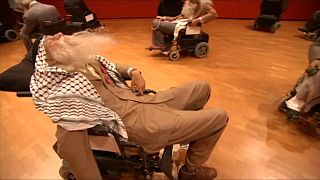 A hyperrealism exhibition is underway at the National Gallery in Canberra.
The exhibition features lifelike pieces of art by artists worldwide at the forefront of the genre.
Some of the models are made from silicone skin, glass eyes and human hair to make them as realistic as possible.
The exhibition includes digital and virtual reality artworks which explore the future of hyperrealism.
Artist, Sam Jinks said: '' It is an interaction between artificial nature and real nature, and we feel uncomfortable about that.''