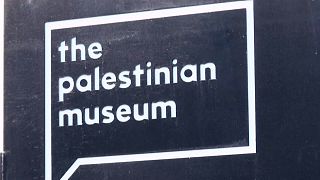 More than a year after it was officially opened, the museum of Palestinian history has finally inaugurated its first exhibition in the university town of Birzeit, near Ramallah, in the West Bank.
A dispute over different creative visions for the museum's opening led to the resignation of the previous director. The once empty halls were now packed with the "Jerusalem Lives" exhibit.
Jerusalem the focus of first Palestinian Museum show https://t.co/q2sC5j3TO9 via MailOnline</a></p>— Palestinian Museum (palmuseum) 27 août 2017
The glass and stone building, located on a hill on a 40,000 square-metre piece of land, is dedicated to Palestinian history, culture and society. It took three and a half years to build the museum.
The Palestinian Museum's director Mahmoud Hawari said that the museum has a rich programme for the years to come, full of exhibitions, digital archival projects and public programmes: "This museum is dedicated to, in fact, producing knowledge about Palestinian history, heritage and culture and showing it in a very creative and innovative way. This exhibition, we have been working in the last year to put it together. When you see the exhibition you would see that it takes time to actually gather all the objects and all the art works including the art works in the gardens, so it takes more than one year to create an exhibition"
#JerusalemLives exhibition is open daily in Sep, except on Mondays, from 10:00 am until 8:00 pm, & on Fridays from 2:00 pm until 8:00 pm. pic.twitter.com/vFUj1UEWeI

— Palestinian Museum (@palmuseum) 31 août 2017
To read more:
After a Long Delay, the Palestinian Museum Debuts With a Star-Studded Show About Jerusalem
Museum dedicates first exhibition to Jerusalem