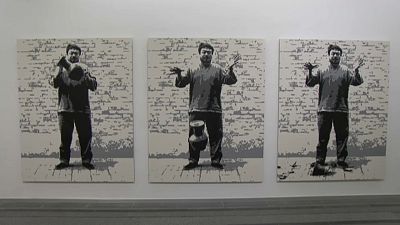 Kyiv is confirming its place on the world map of contemporary art with a new international exhibition.
The double meaning of the show's title, "Fragile State" – on at the PinchukArtCentre – is particularly relevant in Ukraine.
'Fragile State, #international group exhibition opens pinchukart</a> . Featuring <a href="https://twitter.com/hashtag/MarinaAbramovic?src=hash">#MarinaAbramovic</a> <a href="https://twitter.com/hashtag/UrsFischer?src=hash">#UrsFischer</a> <a href="https://twitter.com/hashtag/CarlosMotta?src=hash">#CarlosMotta</a>, <a href="https://twitter.com/hashtag/OscarMurillo?src=hash">#OscarMurillo</a> et al <a href="https://t.co/NGmnANWekG">pic.twitter.com/NGmnANWekG</a></p>— VALIANT EXPORT (B_Abstract) 20 juin 2017
Bjorn Geldhof, the artistic director, said: "The exhibition tries to tackle that notion, to make that notion relevant in the context of today, of the world, but also very closely related to what's happening in Ukraine.
"And further more we try to expand it into what that fragile state means beyond the political notion, because it's also about a personal fragility, both on a physical and a mental level."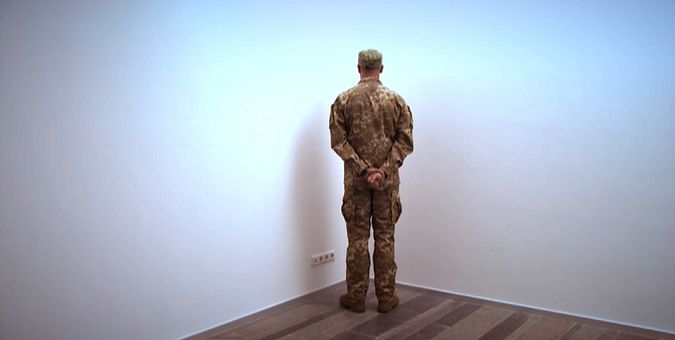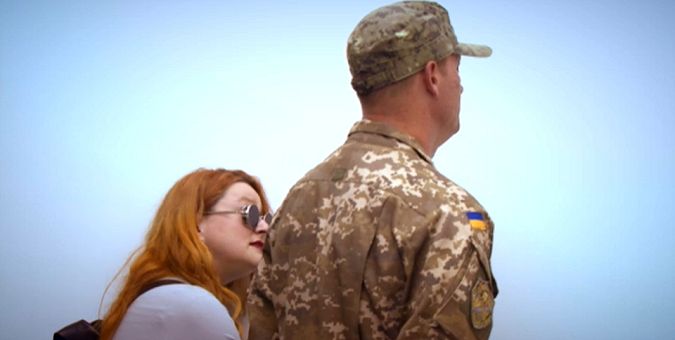 On display is the work of ten leading artists: Marina Abramovic, Jan Fabre, Urs Fischer, Douglas Gordon, Damien Hirst, Carlos Motta, Oscar Murillo, Santiago Sierra, Ai Weiwei and Barthelemy Toguo.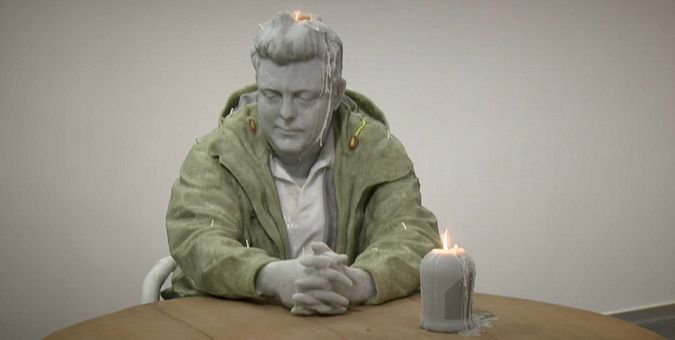 Toguo told Euronews about his installation called "Overcome the Virus".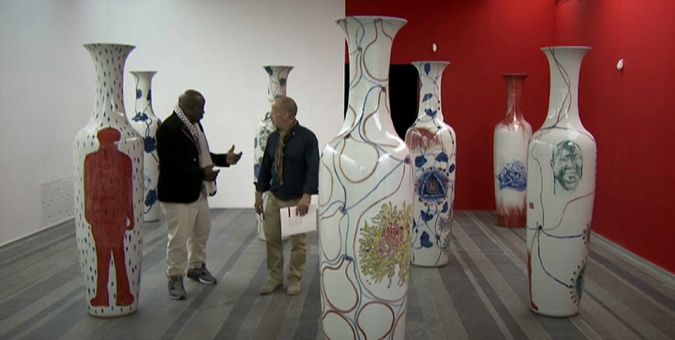 "I decided to work on two pandemics that particularly affect Africa and also the whole world, AIDS and Ebola," he said.
"In wanting to depict them, I chose to work on porcelain. And on these vases I portray some research, the source of images that researchers at the Pasteur Institute in Paris gave me. "
Another work, by Marina Abramovic, is the experience of being deprived of any sense of hearing or sight, to really get in tune with the body, mind and space around us.