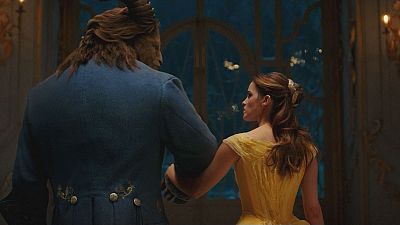 'Beauty and The Beast' is an adaptation of the Disney fairy-tale about a monstrous prince and a young woman who fall in love.
The film stars an ensemble cast that includes Dan Stevens, Luke Evans, Kevin Kline, Josh Gad and Emma Watson.
"It is just unapologetically romantic and sometimes we need that, and I think particularly now we need that and it is kind of you come out fuller than when you went in," the actress opined.
New 'Beauty and the Beast' trailer teaser pic.twitter.com/PcyKeUjPTN

— best of emma watson (@bestofwatson) February 27, 2017
Disney is promising there will be even more of the film to see in IMAX. According to the studio, "for a truly enchanted movie going experience" viewers of the IMAX version will experience 26 percent more than what's shown in standard theatres.
"I am very excited to see it especially seeing it in IMAX. Yeah it"s been a long time coming we shot this 18 months ago I think so yeah it"s been quite a long road. CGI and music obviously taking this time and seeing the Beast emerge slowly from what we shot originally to now has been an amazing process," explained Dan Stevens.
The romantic fantasy film is a remake of Disney's popular 1991 animated movie, which follows Belle as she is imprisoned by a beast in his large castle.
She meets and becomes friends with its staff members, such as Mrs. Potts the teapot, and gradually warms to the beast.
"Beauty and the Beast" hits cinemas worldwide from March 15.