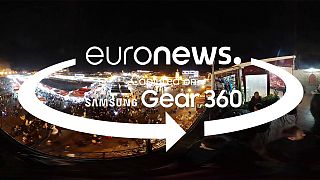 Marrakech's lively main square took on a Hollywood allure during the city's annual film festival, when movie classics were shown on an open-air screen.
Luc Besson's 'Subway' was among the offerings beaming out across the crowded plaza.
This year the top prize, the Golden Star, was awarded to Chinese filmmaker Zang Qiwu for his move 'The Donor'.
To explore the 360° video use your mouse or swipe around the screen.