Nearing 20, the West-Eastern Divan Orchestra, created by Daniel Barenboim and the late Edward Said in the interests of musical harmony bringing social divides, still wanders far from its musicians' ho
The West-Eastern Divan Orchestra, the unique orchestra led by the legendary Argentine-Israeli conductor Daniel Barenboim, has just
wowed the Salzburg Festival.
Impressions from yesterday evening's performance of the West-Eastern Divan Orchestra. [©SF/Marco Borrelli] pic.twitter.com/YYI8VRNibh

— Salzburg Festival (@SbgFestival) 12. August 2016
It was the maestro himself and the late Palestinian scholar Edward Said who founded the orchestra in 1999, uniting Arabs and Israelis to overcome prejudices through music and foster dialogue.
"The audience has given me a lot of recognition over the years and I think that this comes with quite some responsibility. I have made the choice to make this orchestra my responsibility," says Barenboim.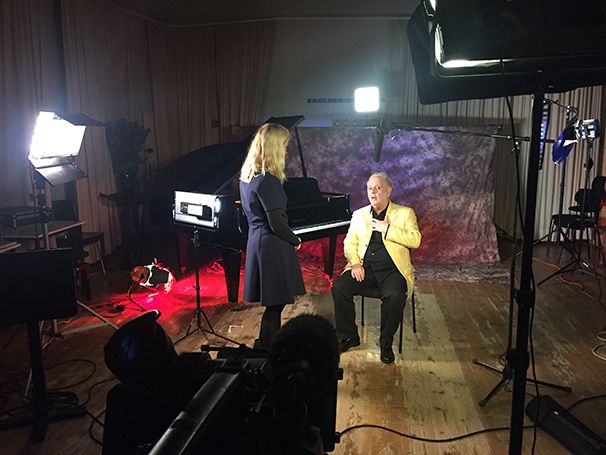 "It is flattering that people say this is an orchestra for peace. But the orchestra cannot bring peace. What the orchestra can achieve is to show that there is equality amongst the musicians."
Lazy media descriptions aside the orchestra, which convenes every summer and is a mixture of semi-permanent and visiting players, only has one thing in mind. Making music.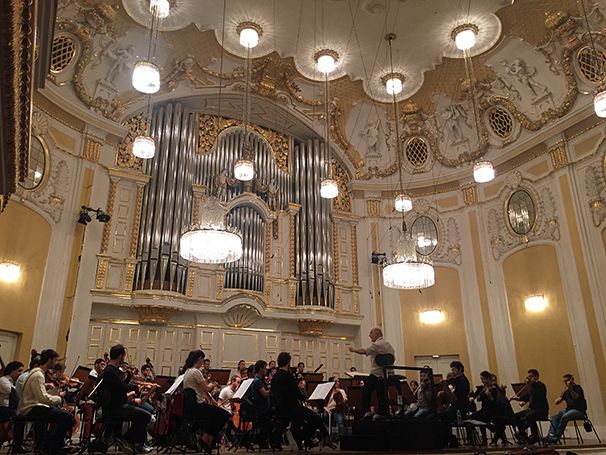 "Nobody asks in the orchestra: and which passport do you have?" adds the maestro.
Tyme Khleifi, from the Palestinian city of Ramallah and Perry Tal from Tel Aviv have been sharing the second violin stand for over six years.
"Maestro Barenboim talks all the time about thinking the same thoughts while playing and feeling the same emotions. You realise that this is what's important. It's the human connection and then sometimes you remember, Wow our countries are in conflict," says Perry.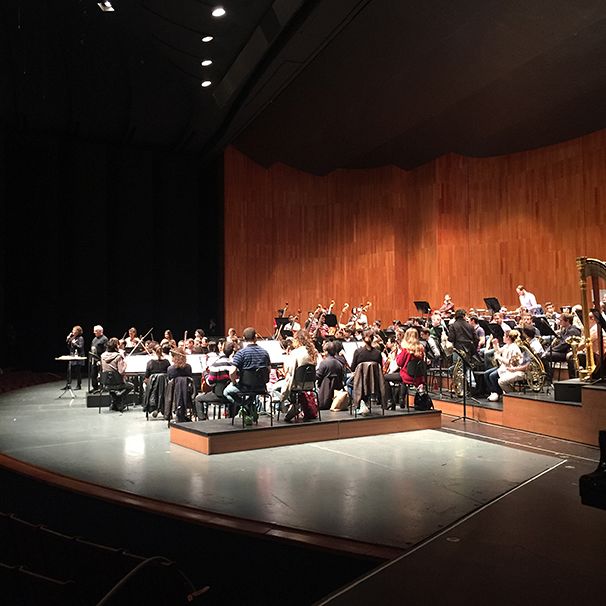 "There is something that is slightly magical, that is slightly mystical, that happens on stage when we all play," says Tyme.
Epic orchestral pieces by Richard Wagner, like the Tannhäuser Overture, are on the programme of this year's summer tour.
Khleifi says there is little to compare to the West-Eastern Divan when it is in full cry.
"There is a sonority that comes out of the orchestra you don't experience in a lot of music. It's like a wave of heat even. It's like, actually physical rewarding to play it."
Though the controversial German composer remains taboo in Israel, Barenboim has always championed his music.
"We played Wagner in 2005 for the first time in the orchestra and that was on the request of the Israeli brass players, because Wagner has written very important music for brass. We gathered the orchestra to talk about it and absolutely everybody wanted to play it," insists Barenboim.
Perry Tal appreciates being under the baton of a Wagner-lover.
"Playing Wagner with maestro Barenboim is probably the highest point of possible in music. He is bringing every possible meaning that there is in this music to life."
But beyond the problem of bringing Wagner to the Jewish people what upsets the conductor more is the fact that his musicians are unable to take the West-Eastern Divan Orchestra's music to their own countries.
"I think this orchestra has become a myth. When you think that it is composed of Lebanese, Syrian, Jordanian, Egyptian, Palestinian, Israeli and Iranian musicians yet we can't play in any of these countries I think that is sad. It will certainly be possible one day. If I will still be here still alive I don't know. I very much hope so."
Story produced and presented by Katharina Rabillon.
You might also like