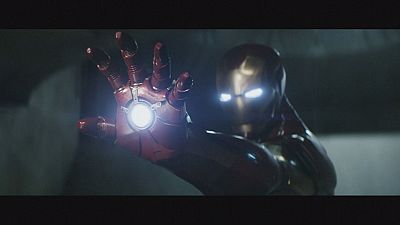 Summer season is the most lucrative time of the film calendar, and the growing number of movies has turned it into a game of survival for box office, originality and opportunity.
Stretching from May to August, it kicks off with the fittingly combative 'Captain America: Civil War', a typically testosterone-filled sequel – The kind of movie that leaves little room for competition.
"As there always has been, there are lots of sequels, lots of reboots, lots of remakes and that's pretty much the main story of the summer," explains film critic Jake Coyle. "That's where Hollywood makes most of its money, in known properties, things based on popular novels, comic books, even video games."
This season is particularly risk-adverse. Out of the 33 films coming from the major studios, 12 aren't a sequel, a reboot or based on an already popular property.
Matt Damon, for example, is back for another Bourne instalment, returning to the franchise for the first time since 2007.
And this is where originality could make a difference. Film experts are banking on the star-studded 'Suicide Squad', an all-villain team-up which could be a box office winner thanks to its A-list cast including Will Smith, Jared Leto, Ben Affleck and Cara Delevingne.
"Definitely, 'Suicide Squad' is a movie that a lot of people are looking at, especially after the success of something like 'Deadpool', because it's a movie that has its own twist on the comic book genre movie," says Coyle.
There will also be a number of anticipated sequels, like 'Star Trek Beyond,' 'Alice Through the Looking Glass' and the all-female 'Ghostbusters'. Seven of the top 10 movies last summer were remakes, sequels or came from a comic book. And the same goes for four of the top five movies so far in 2016.
Family audiences will be especially courted by the likes of 'The Secret Life of Pets', the new Ice Age movie, 'Pete's Dragon' and of course, the Nemo sequel 'Finding Dory'.
And watch out for 'Sausage Party' in August. Billed as the first R-rated CG animated movie, this raunchy comedy could just become this summer's surprise hit.