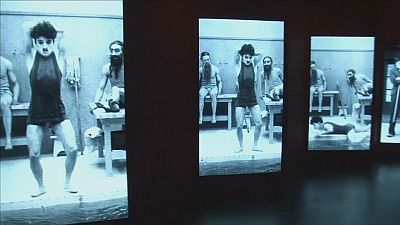 *What is 'Chaplin's World?'
An interactive museum
15 years of planning
Showcases the life and works of Charlie Chaplin
Housed in the screen idol's mansion on the shores of Lake Geneva
The museum includes a Hollywood-style studio, a tour detailing Chaplin's life and work, and a mock 'Easy Street' – the setting for one of his classic movies.
There are also several wax figures at the exhibition, including Charlie, his wife Oona, friends and people who mattered to him and artists who were inspired by his work.
What are they saying about it?
Charlie Chaplin museum opens in Switzerland https://t.co/RsimIfQjt1pic.twitter.com/2Wizf6PKVi

— dwnews (@dwnews) April 18, 2016
"This is a dynamic museum, it is not static. It is like the character to whom it pays tribute, it is in movement and this is beautiful. Well, this is my opinion, now you have to visit it," says Charlie Chaplin's son.
The Manoir de Ban
Lights, Camera, Action! Charlie Chaplin Museum Springs To Life: Imagine moving along the cogs within giant mac… https://t.co/u166ukP10k

— Umang Ben (@UmangBen) April 14, 2016
Built in 1840 above Vevey, this is where Charlie Chaplin spent the last 25 years of his life.
He died at the mansion at the age of 88 in 1977.
Visitors can meander through Chaplin's former living room, dining room and library, where he wrote his autobiography and prepared his scripts.
The opening of Chaplin's World coincides with what would have been the comic legend's 127th birthday.
Organisers hope to pull in 300,000 visitors a year.