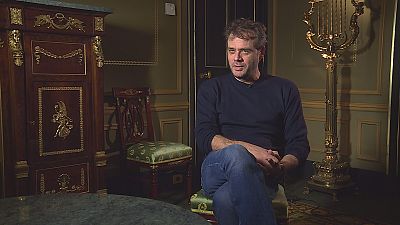 Conductor Ottavio Dantone tells us about Handel's last successful opera, "Alcina", and how he imagines Handel, the man, could have been like.
"Let's not forget that in the Eighteenth Century music was important, of course, but the marriage of special effects, colours and music was extremely important too."
"This specific opera, "Alcina", was perfect for it; this was the trump card Handel played, and it was a success."
"In fact, it was his final big hit before Handel devoted himself entirely to the more English genre of the 'oratorio', and left the stage to his rivals."
"Today's audience is more prepared to listen to the music without needing all the lavish stage apparatus of the past, when even fire would be used to surprise patrons, at the risk of burning the theatres down!"
"Handel has this innate gift to find 'colours' that communicate the mood, the 'affetto' (as it was called at the time) that the actor or singer wants to get across.
Even Ruggiero's transformation from being totally obsessed with Alcina to coming to his senses again can be perceived so well in the music.
"I imagine Handel as a man who could read human emotions; but he was also a composer, and a highly talented one, who could have psychological ups and downs, like all those who are sensitive… not to the the lure of success but to the pleasure of successfully conveying human emotions… A fragile man, then, as well."