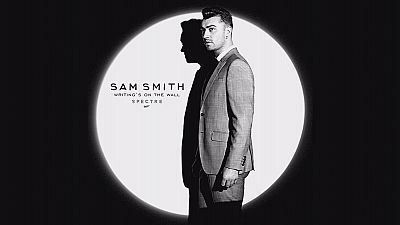 The wait is finally over for the latest Bond theme song. The writing's on the wall from Grammy-award winning artist Sam Smith is the first song to be recorded by a British male solo act since Tom Jones in 1965, and has left listeners both shaken and stirred.
Smith admitted that director Sam Mendes told him to tone down the emotional vulnerability of the lyrics, but he stayed true to his signature power ballad roots.
"I wanted to inject as much of me as I could into the song and then dress it in a Bond way if you know what I mean, I sing love songs that what I sing and that's what I wanted to do – I wanted to write a huge love song," explains Smith.
The writing's on the wall is already inviting comparisons with Adele's 007 theme "Skyfall" which landed her an Oscar for best song. For 23- year- old Smith the Bond theme is already a highlight of his short career.
"Doing Bond is one thing, but doing Bond on your first album, I think actually just explains my entire life over the past two years you know – I never expected this to happen, for any of this to happen on my first record and it just makes me feel honoured – as an artist all the record sales and the awards are amazing but the most important thing to me as an artist is longevity and sticking around and Bond is the most timeless thing you can do"
"Spectre", starring Daniel Craig, Monica Belluci and Christoph Waltz will have its glitzy premiere in London on October 26th.