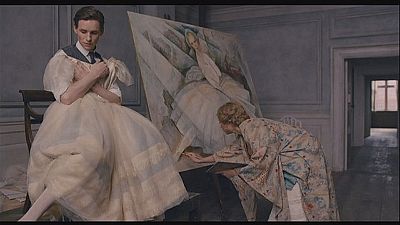 The Venice Film Festival has kicked off in style with a number of world premieres including 'A Bigger Splash' starring Ralph Fiennes, Dakota Johnson, Tilda Swinton and Matthias Schoenaerts.
A remake of the 1969 French classic 'The Swimming Pool', it is one of 21 films competing for the Golden Lion.
Fiennes portrays a record producer and the ex-lover of a rock legend (Swinton). She and her partner (Schoenaerts), have their holiday on an idyllic, sun-drenched island spoiled by the unexpected visit of the character played by Fiennes' and his daughter (Johnson).
British actor Eddie Redmayne hit the red carpet in the company of his co-stars in the 'The Danish Girl' Alicia Vikander, Amber Heard and, in another top role, Matthias Schoenaerts.
Directed by Oscar-winning filmmaker Tom Hooper, 'The Danish Girl' sees Redmayne play Lili Elbe, who was born a man in 19th-century Denmark and became one of the first people to undergo gender reassignment surgery. Tracing Lili's journey from denial to acceptance to rebirth in the face of a hostile society, the film depicts her journey of self-discovery.
Redmayne, who won the Best Actor trophy at this year's Academy Awards for his role as scientist Stephen Hawking in 'The Theory of Everything', is already generating Oscar buzz for his performance. Swedish actress Alicia Vikander, who plays his artist wife, is also a likely awards contender.
Also greeted with enthusiasm on the red carpet were Kirsten Stewart and Nicholas Hoult, who co-star in Drake Doremus' futuristic love story 'Equals', which also had its world premiere in Venice.
In a post-apocalyptic world where emotion is considered a disease, Stewart and Hoult play colleagues Nia and Silas who work on enormous computer screens in a sterile, almost blindingly white world that feels like a sanitised Silicon Valley campus.
'Equals' is among the films competing for the coveted Golden Lion.