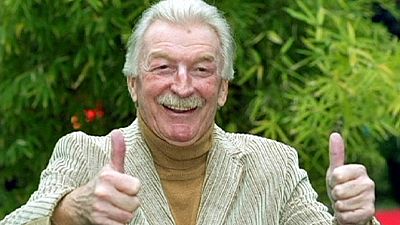 The German big band leader, James Last known across the world as 'Mr Happy Sound' is dead.
He was born Hans Last in Bremen in 1929. He started his career at a military musical school during World War II. He began orchestral arrangements of well known tunes in the 1950's. The sound was to make his name.
It was in the 60's that he started to release his own albums. It was a time when the Beatles dominated the UK album charts but James Last's unique and distinctive sound found a niche and a place up there with the Fab Four with albums such as 'This is James Last' and 'Non-Stop Dancing'.
His sound and his band travelled across borders. It's estimated he performed in the region of 2,500 live concerts around the world. There was a tour of Asia and the then USSR along with 90 concerts in London's Royal Albert Hall.
He was there last April as part of a farewell tour. His global album sales exceeded 100 million.
He was a star among the young generation of musicians. For them and many music lovers he was seen as the creator of the Easy Listening music decades before the lounge music revival in the 90's.
He was the most successful German Band leader in the years after the Second World War and in his career spanning over 50 years he accrued 17 platinum records and over 200 Golden Records.
In his later years he divided his time between Florida and Hamburg with his second wife Christine. He died on June 9 in Florida at the age of 86.