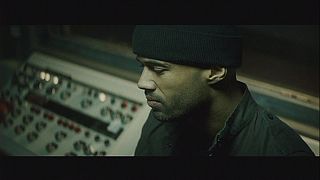 Many artists fall foul when trying to follow-up a massive hit but fear of failure is not in Mr Probz's book.
The Dutch singer, who's real name is Dennis Princewell Stehr, shot to fame with "Waves" in 2013 and is not worried at all about his new single reaching the same heights.
"People ask me, 'Do you feel pressure or anything?' I really don't. I don't even like doing the same thing twice. I can try to do the same thing and try to get the same results, but what fun is in that?"
"Nothing Really Matters" – the second single from the singer's highly anticipated new album – hit the top spot in the Netherlands last September.
Mr Probz hopes his fans around the world will be able to relate to the song's sentimental lyrics.
"The single is about unconditional love and it's something that I think a lot of people could relate to. It could be about your mother or your girlfriend, daughter, sister, grandma. It's just about pure and unconditional love "
Mr Probz's new album is due out later this year.