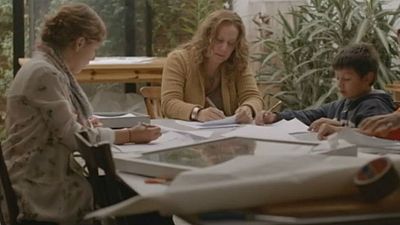 Gente de bien is a story about good intentions which do not manage to cross Colombia's huge class barriers.
It's not easy being Eric! Barely ten years old, dumped by his mum, he finds himself living with a dad he hardly knows and who's struggling to make ends meet. And if that is not enough, Eric also has to contend with a well-intentioned woman, who's rich and wants to help.
Director Franco Lolli's first film is cleverly titled "Gente de bien" which means good people but also the well off.
His camera work is very intimate and simple, sometimes the film resembles a documentary. Lolli's light and delicate style reflects the son and father's feelings of being usurped into the world of the wealthy who welcome them as best they can…