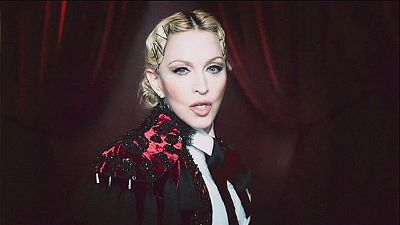 At 56, Madonna proves her staying power as a creative force and an enduring pop icon with her new album, 'Rebel Heart'.
The Queen of Pop says her latest offering sums her up perfectly – a combination of her rebellious and romantic sides.
"The initial inspiration was, I was going to make a two-sided album and have like 10 songs on each side. One side, that's why I called it 'Rebel Heart', one side was going to represent the more rebellious, provocative envelope-pushing side of me. And then the other side was going to be the more romantic, vulnerable side of me," she said.
For her 13th album, Madonna enlisted the help of no less than 14 producers, including Swedish DJ and producer Avicii and American producer and songwriter Toby Gad.
While the album is only out legally now, multiple tracks were already leaked late last year, to the pop star's annoyance.
"It doesn't get harder to write music, to write songs. I think it gets harder to find producers who have long periods of time to sit in the studio with you to finish the production, especially when you're working with DJs who are really busy and traveling around. And also then there is the music not leaking component that make things harder," said Madonna.
Rappers Nas and boxer Mike Tyson lent their vocals, and rapper Kanye West also collaborated on the new record: "It was fun. It was, you know, it was Kanye. Just think about his personality which is, you know, engaging. We both like to push the envelope, stir things up. Wake people up, shake things up," she commented on the collaborations.
Out now, the album has received generally favorable reviews.
Madonna's 'Rebel Heart Tour' kicks off in Miami in August before hitting Europe in November with stops in major cities including Barcelona, London and Paris.