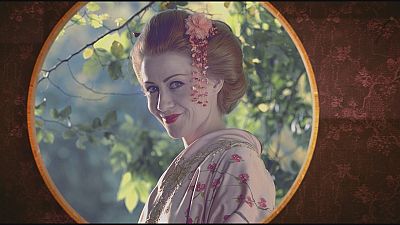 Hungarian director Karoly Ujj Mészáros – usually known for his film commercials – has turned his talents to full length features with a story of a Fox-fairy, a character from Japanese folklore; any man who falls in love with one is doomed to die.
Mészáros' heroïne is Liza, who cares for the Japanese ambassador's widow and whose only friend is Tomy Tani, the ghost of a Japanese singer who only Liza herself can see.
The film, premiered on 19th February, attracted 17.5 thousand viewers in the first week, putting it in fifth spot in the Hungarian box-office. Critics say Liza might even make it big outside of Hungary.
The film pays tribute to some of the director's cinematic influences including Wes Anderson, Jean-Pierre Jeunet, and Aki Kaurismäki but the blend of styles produces a result that is quite unique.
The movie cost 1,4 million euros to make, with half of that coming from the Hungarian National Film Fund.
Liza, the Fox-Fairy is having its international premiere at the Fantasporto Film Festival held in Porto, Portugal until March 7, where it's screening in competition.