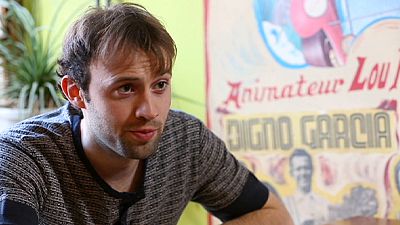 In 'Gen Y voices' we get to know the stars of our recent episodes a little better with a series of mini-interviews. Let's see how these millennials, from all over Europe, answer our set of questions – are we really all so different?
This week we spoke to Lennart Mottar who starred in our episode Soft Revolution.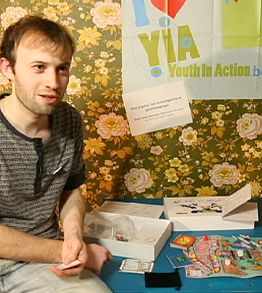 Generation Y:
Who is your hero/heroine, why?
Lennart: 1) Buzz Lightyear in 'Toy Story'. He starts as a naive wanna-be-hero-astronaut and evolves into a real hero whose naivety turns into a strong weapon. By the way, everyone of us wants go 'to infinity and beyond'.
2) Good and inspiring school teachers with a lot of patience and strong emotional intelligence.
Generation Y: If you could visit any country in the world, which one would it be and why?'
Lennart: I guess I would head for the third time to a country in West-Africa. Or a totally different alternative: Tokyo or Shangai, to read a book in a public spot in the centre of 'city madness'.
Generation Y: What is your dream job?
Lennart: My dream job provides me a balance between my own passions and a strong social engagement. My current job as a multimedia youth worker in a citylab for youngsters in Brussels already fits those conditions pretty well.
Generation Y: What is your favourite saying or motto?
Lennart: 'If nothing goes right, go left.'
Generation Y: What qualities do you look for in a friend?
Lennart: Friends that stimulate me to be creative or to engage myself in society. Friends that can talk about their own interests or passion in an accessible and inspiring way.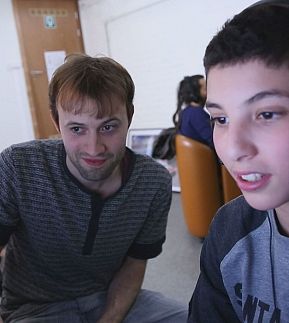 Generation Y: Which world issue makes you angry and why?
Lennart: The extremely unequal distribution of wealth, and neoliberal economic warfare/shock doctrines that have ruined a lot of countries.
Generation Y: Tell us something that not many people know about you.
Lennart: I am optimistic in my practice, but often very pessimistic in my thoughts.
Generation Y: If you could invite three people (dead or alive) to dinner who would they be and why?
Lennart: The film director Werner Herzog, the writer Italo Calvino and screenwriter Charlie Kaufman, because in my opinion they already went 'to infinity and beyond' by making an extremely beautiful, poetic and personal piece of art with a big focus on the human driving force.